Well hello there.
I know, I know, it's been a long time since I have posted anything on our beloved blog. It's been since August 20th to be exact. I guess I've just taken a little break and have been enjoying each and every moment with little Maddie O. and her Daddy O.
To save you from potential boredom and trying to recap the events over the past two and a half months. I'm going to briefly recap October.
I have to start off by saying that our Madison is changing. She is growing up, becoming even more independent, she is smart, the child is freaking hilarious and she is so sweet and kind. She is also extremely shy when any one that she doesn't know very well is around. I mean like hang-on-to-my-leg-face-buried-in-my-butt shy. Although, get the child at home where she is comfortable and it is a whole new gal.
We have seen a huge change in her since she has started school. She is learning more and more as the weeks go by. It cracked us up when we heard her singing the continent song. Just hearing "North America, South America..." come out of a 2 year old's mouth is hilarious. Madison is very polite and shows great concern for others. She recognizes when someone isn't happy and wants to put a smile on their face. We find that it is hard for us to remember that she is only two, soon to be three. She acts very grown up and when she has her two year old moments it is hard for us to deal with because it's something we are not used to.
At the this rate with her learning and growing we have no idea what may become of this child. Sometimes I see a potential teacher....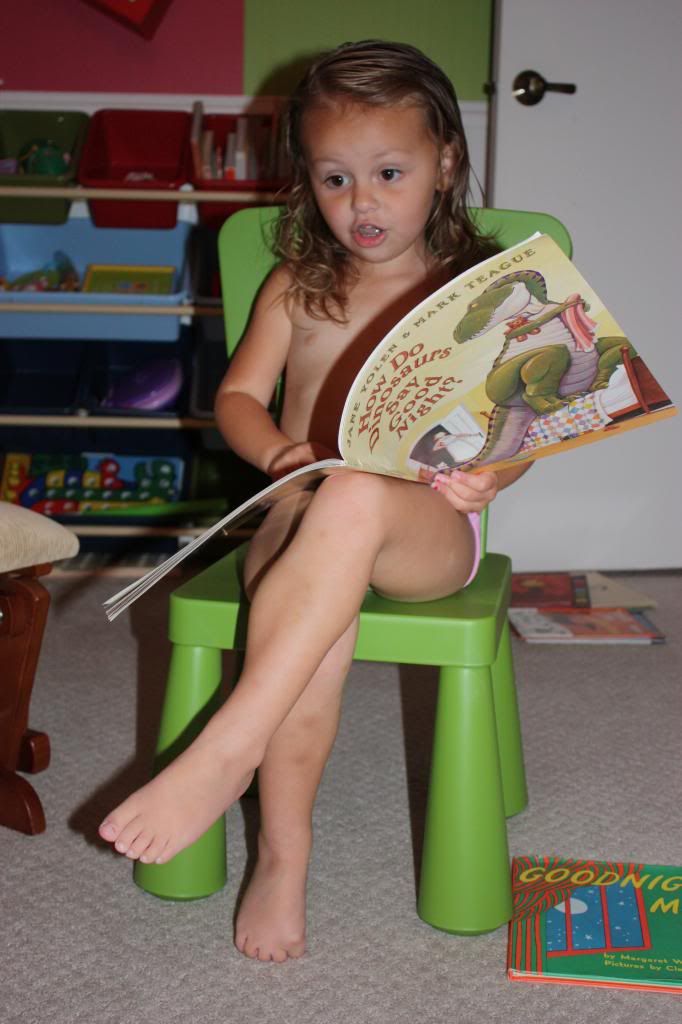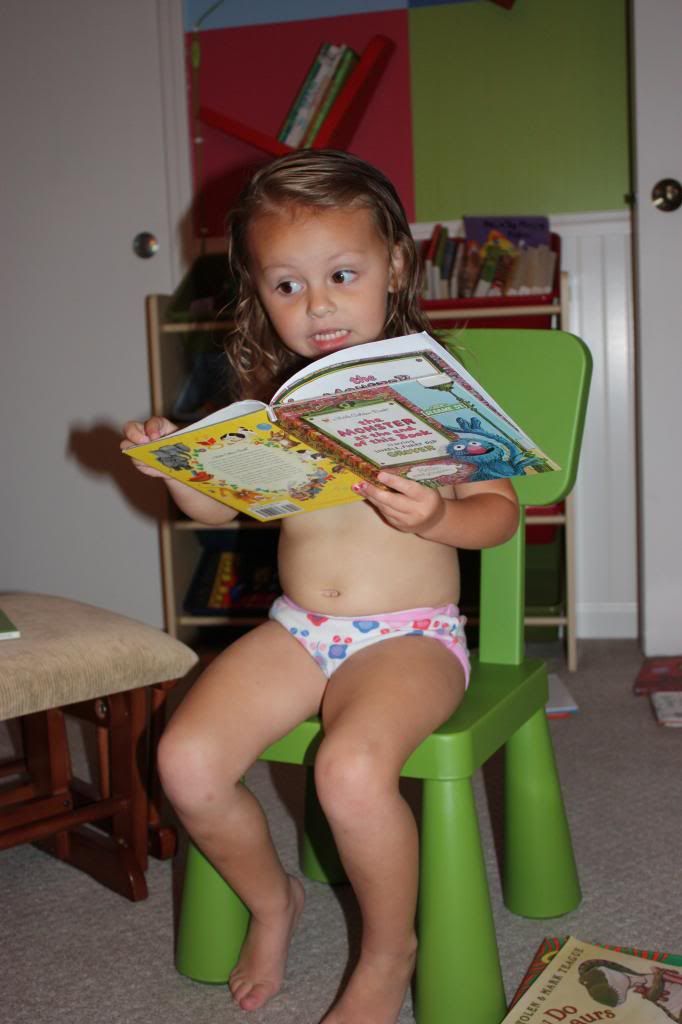 Or an artist perhaps....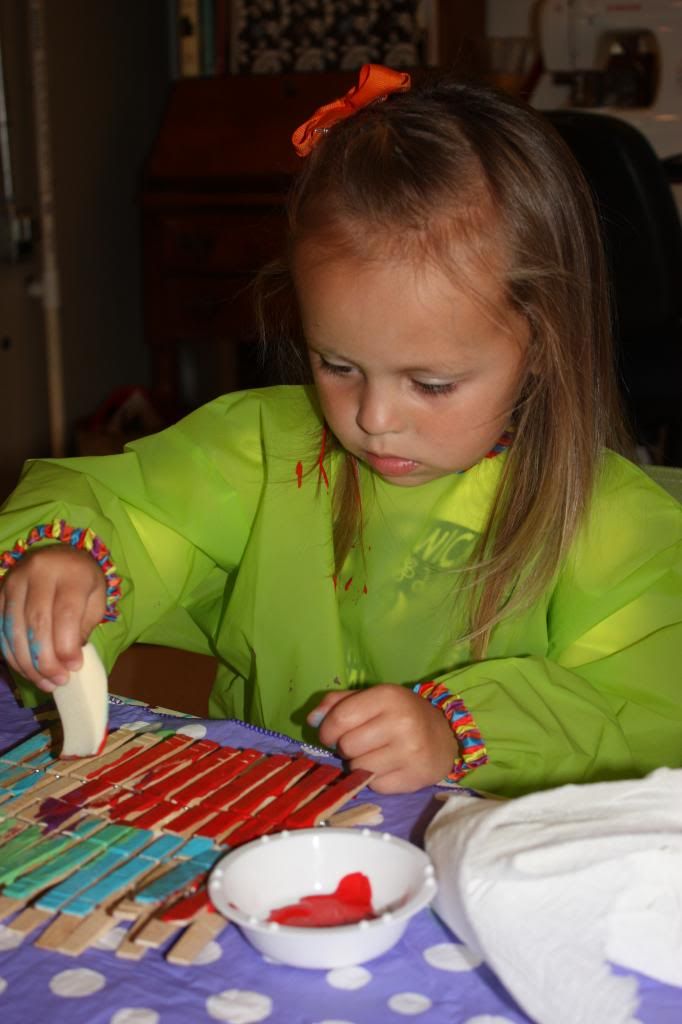 Whatever it may be she will always be a ham. Speaking of ham....we went to the pumpkin patch. (Yeah, that had nothing to do with ham but I couldn't think of a good segue.)
Okay, it's not a real pumpkin patch although technically the pumpkins came from a patch somewhere they just trucked them in, piled them on the side of the highway right in front of a
lovely
motel and made it more convenient for us to visit. Anyway, upon our arrival, Madison ran right in and started climbing. I was very nervous as I envisioned her little tootsie going right through a giant pumpkin but internally grateful because it made for some great pictures.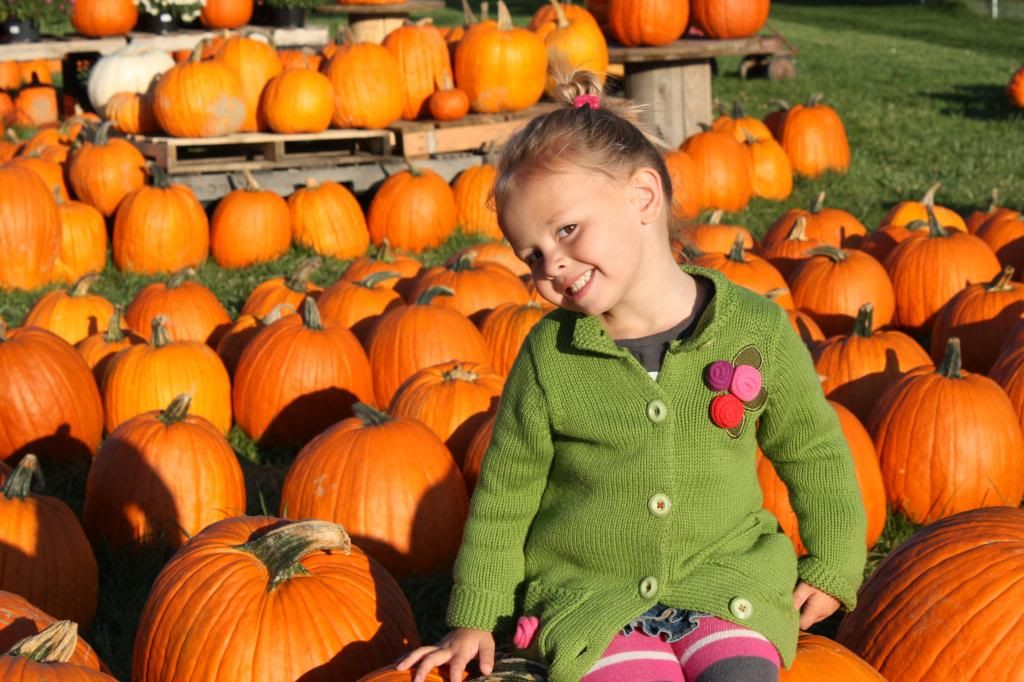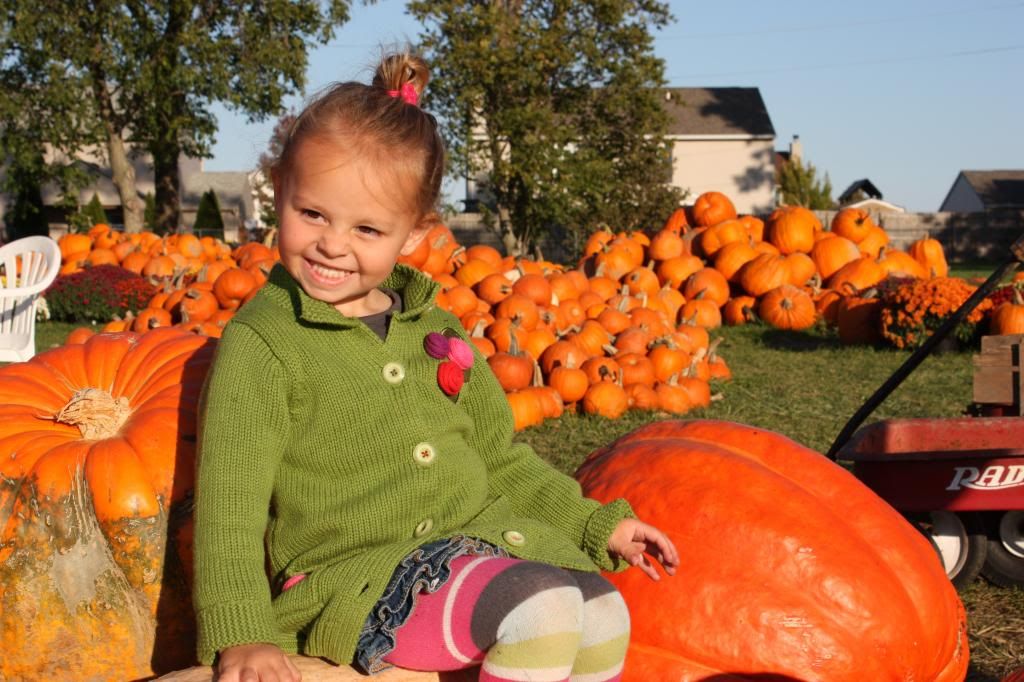 It was just the 3 of us who made the trip to the "patch". They have a nice little set up available for taking photos. I looked around to see if there is someone who could take a picture of us and I see a nice old man wearing a smile and overalls and three other gentlemen who seem to be busy unloading straw bales from a giant flat bed truck. Crap. No biggie.....a little photoshop comes in handy sometimes.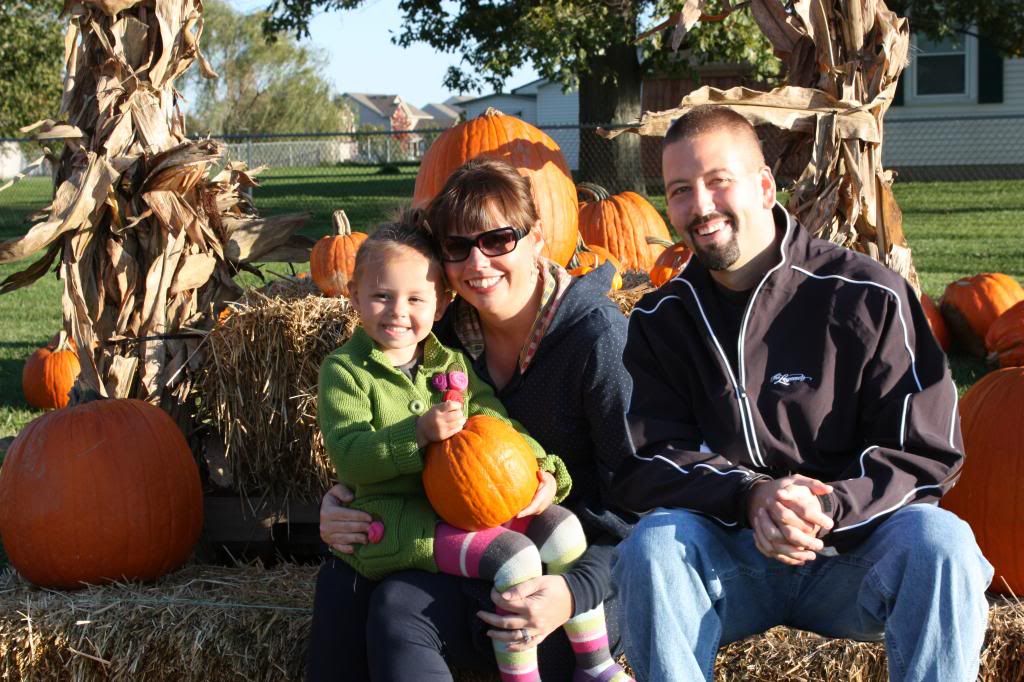 Ryan totally looks like he was sitting next to us, right? After many photos, we made our choices and loaded up our finds.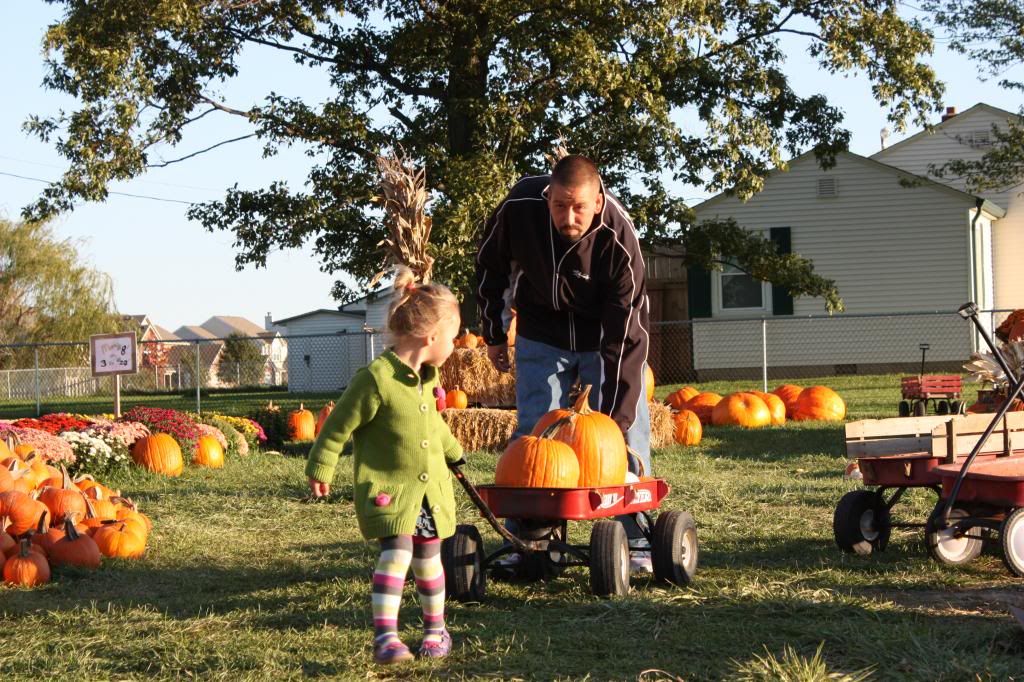 Madison enjoyed painting our pumpkin. She slapped on the paint and I wiped it off to create our design.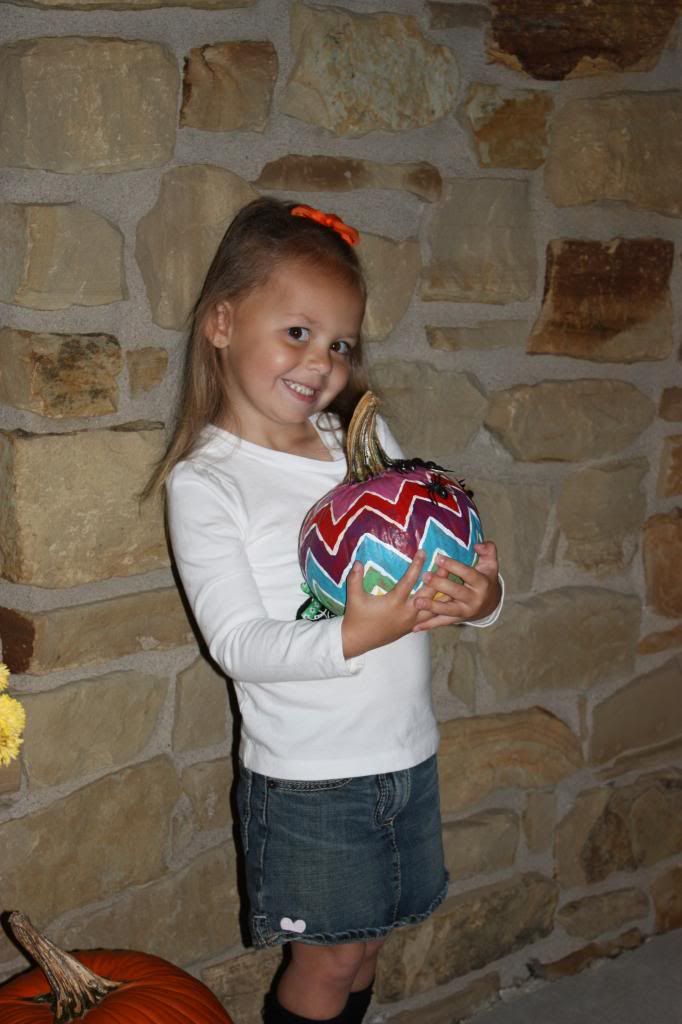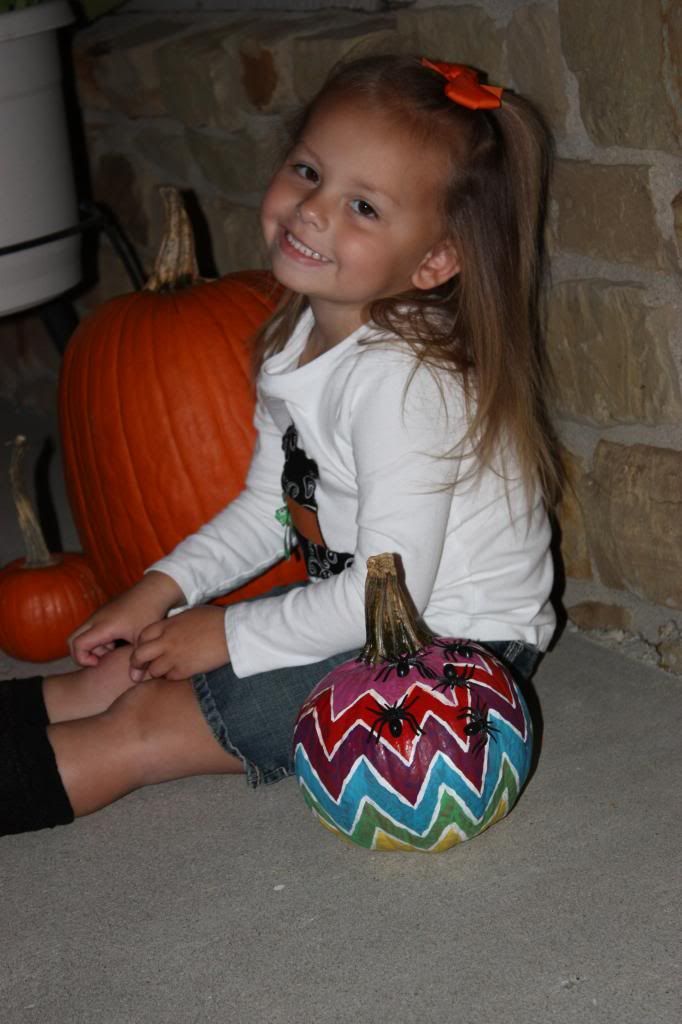 However, she did not like carving.
She absolutely refused to touch the inside. She took off and went back to playing.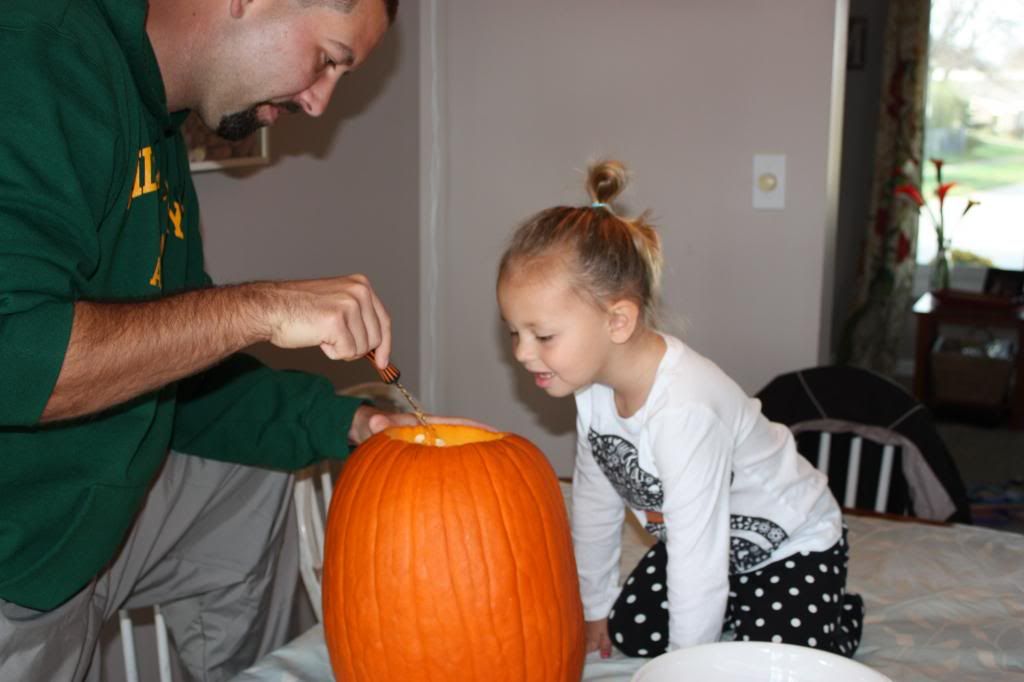 Ryan didn't seem to mind. He got out the tools and finished it off. He drilled tons of holes in it and it glows quite nicely when lit.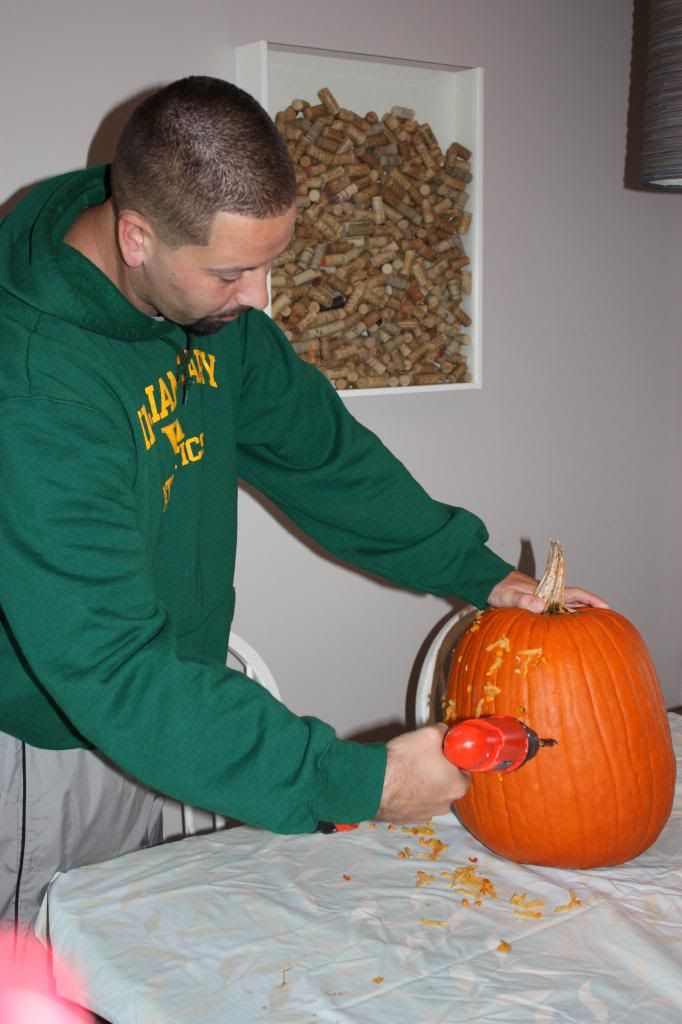 Now, on to the moment in October that brings me so much joy. Her Halloween costume. I decided on her costume back in August as we were laying in the bed watching the movie. I asked her if that's who she wanted to be and she said yes. Although, I got a little nervous and a bit disappointed when in September she said she wanted to be a witch. I heard her wishes but guided her back on my path and thus continued on with the costume as planned. After some shopping, a bit of sewing, some spray painting and a little glue from the glue gun, her costume was complete.
Ladies and gentlemen, I present to you, our very own Mary Poppins.....
Much like the original, our Mary Poppins was poised with a bit of sass.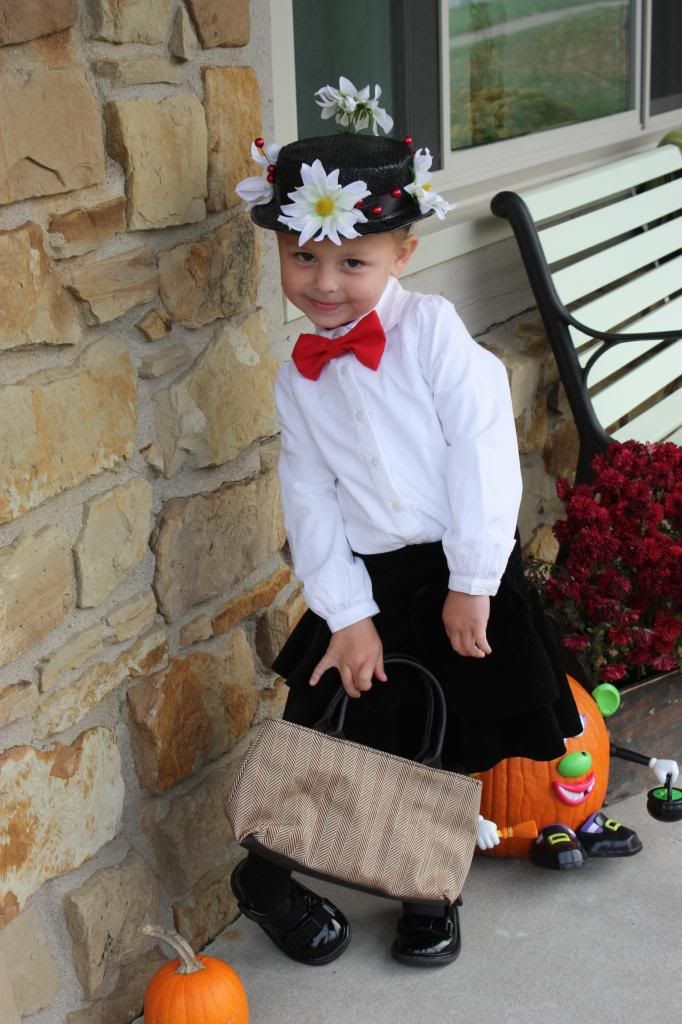 I am so in love with this costume and I was very eager to take her out trick-or-treating so we could show her off. However, her shyness kicked in on mega high.
Look at the fear in her face and we are approaching the porch of her Nana's house! A house that she's been to hundreds of times.
So, what do we do? Take her to some strangers' house. Duh.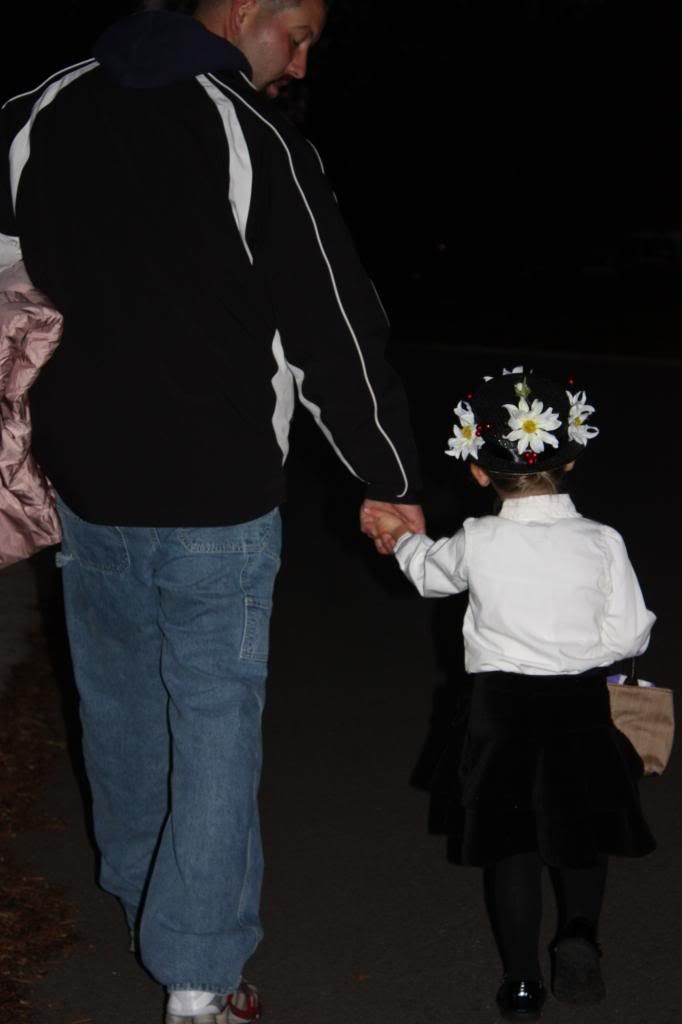 Yeah, three houses later, she was done. Mary was popped. She said she was tired and asked if we could go back to Nana's house. I know, every parent's dream, a child begging to go back home on Halloween but I have to say I was a bit bummed.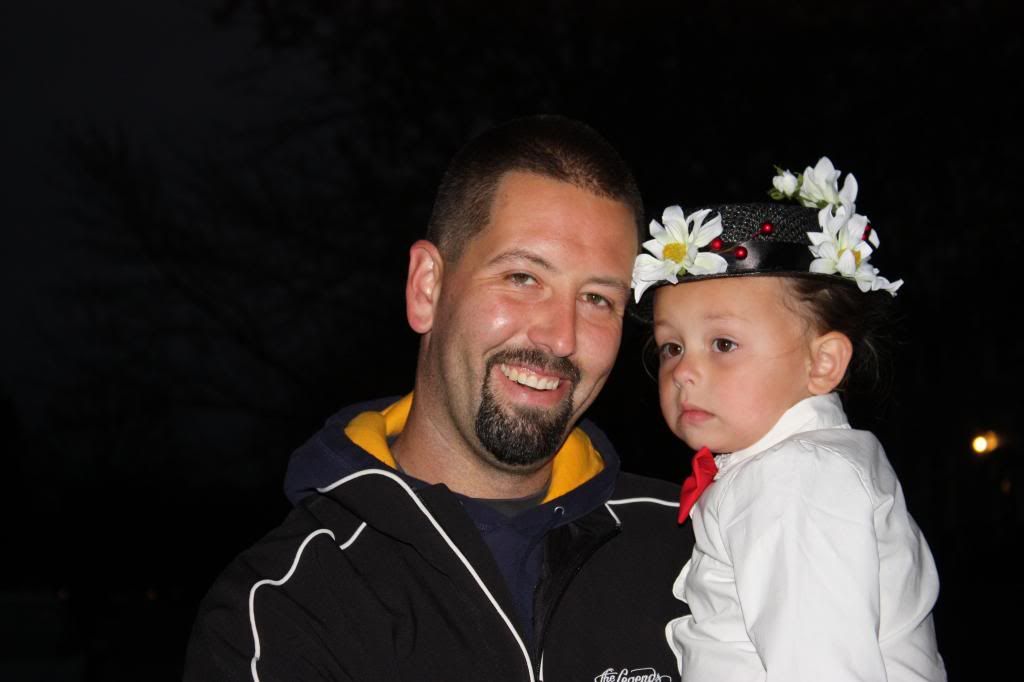 Although, once she got back in the car, in the comfort of her car seat, she was all smiles again. She had Lucy, who by the way was dressed up as a ghost, and life was good.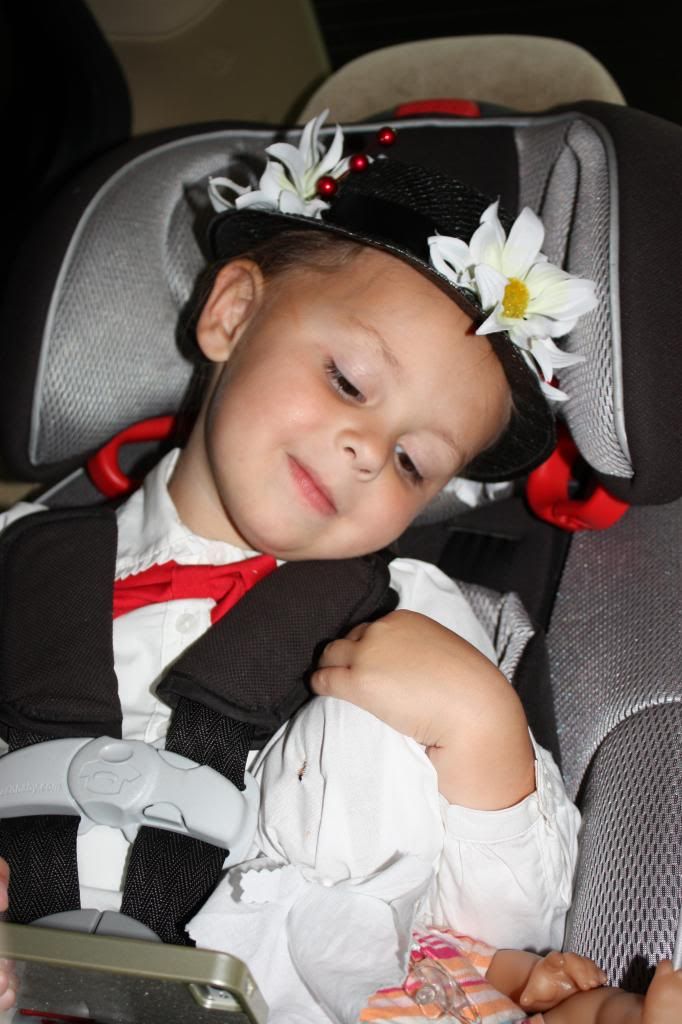 Thanksgiving is approaching and I am feeling a little fall fever coming on. A little crafting and decorating is what we have planned for today. I'll try not to stay away so long next time but as you can see we keep busy with our little Maddie O. She's a hoot! Bye for now.